sustainable beekeeping
Bees today faces serious challenges. Predators and weather always posed a problem for bee hives (black bears and skunks, mice and blizzards all threaten the health of bee colonies). Now, however, new predators (such as the invasive European Hornet), new parasites (like the varroa mite) and new poisons (such as carbaryl, the active toxin in Sevin Dust) have taken a terrible toll on the honeybee and native bee populations. Monocropping in the agricultural industry has further hurt pollinators, by limiting their food sources. Bees cannot survive on just one week's worth of pollen collection, which may be all that is available to them, if the hive is surrounded by acres of soy beans or other single-crop plantings. Additionally, bees frequently bring back pesticides along with the pollen and nectar they collect, poisoning the hive. Starved, stressed by parasites and predators against whom they have no instinctive defenses, and now poisoned by industrial applications of pesticides, honeybees and native pollinators alike are dying in shocking numbers. Beekeepers across the world frequently experience a 2/3 loss of honeybee colonies every winter, as the bees lose the battle to overcome so many stress factors simultaneously.

Are there solutions to this "Colony Collapse?" No single solution exists, but there are many ways to help:

Parasites: Some beekeepers are now breeding their honeybee colonies selectively for "hygienic" qualities. Hygienic bees patrol their hives for mites, killing the parasites or pulling them out of brood cells and dropping the bodies through the bottom screens of modern hive boxes. By choosing queen eggs from colonies exhibiting this behavior, beekeepers can encourage these adaptations to help reduce at least one stressor (the mites).

Predators: Fencing around bee hives with electric fence can keep bears and other raiders from destroying hives, and livestock guardian dogs can help keep possums, skunks, etc out of the bee yards. Barn cats and chickens help minimize rodent populations (mice love honey and eating bees). Placing bee hives up on blocks so that chickens have room to patrol underneath helps the hygienic bees destroy mite populations (and the chickens love the tasty snacks). Eliminating invasive hornet nests when they are found, especially if they nest in buildings and walls, can decrease the attacks on bees in the fields. Hive entrance reducers help bees defend their colonies against insect attacks in the hive boxes themselves.

Food supply: Providing a diverse environment with flowering trees, understory bushes and meadow plants helps ensure a constant food supply for the bees throughout the year. Keeping water sources (creeks, ponds, springs and pools) clean and chemical-free allows the bees to drink without bringing home more toxins. Putting a floating "bee raft" into swimming pools or decorative ponds helps prevent bees from drowning when they land to drink.

Chemicals: Bees fly in a 6 mile radius around their hives in search of food, so preventing contamination from pesticides can be a serious challenge. Choosing not to spread pesticides (organic or industrial) helps; using poultry to reduce insect pressure in your lawn or garden, instead of poison, makes a huge difference to pollinators. Talk to your neighbors and ask them to avoid using pesticides and herbicides as much as possible, even if you don't keep bees; the native pollinators need help, too. Remember that "organic" pesticides are not any better for the pollinators; any pesticide is still poison, no matter its source.
---
To protect the bees, we never apply any pesticides on our farm. We rely on ducks and chickens to eat the bugs that we don't want near our crops, and other than that, we accept that there will be some crop losses to insect damage. We don't find the little more that we would get from the crop to be worth the price of poisoning our environment. Furthermore, our location in the mountains places us at a significant distance from large-scale crop production; the cattle fields and forests surrounding our farm provide as safe an environment for our bee population as can be asked for today.

We protect our hives with fences, livestock guardian dogs and chicken patrols. Our pool has a salt-cell system that generates small amounts of chlorination directly prior to the filter, instead of a heavy chlorine application to the main water of the pool. We plan eventually to transition to a completely naturally-filtered pool and cease our dependence upon chlorine entirely.

Additionally, we allow our bees to supply their own wax and build their combs the natural way in their frames. Commercial frames made of plastic can leech chemicals into the honey, and commercial wax often contains the pesticides that the bees carried home with them from the big agricultural fields where they were located. These commercial frames, stamped with cell patterns, are designed to short-cut honey harvests by saving the time the bees would otherwise take to build their own combs naturally. Using pre-fab frames saves time at the expense of bee health, however, and necessitates the use of a mechanical honey extractor for the harvest. Happily, allowing the bees to make wax for themselves from the local flower crop means that we can use the honeycomb, intact, without worrying about extractors or chemical contaminants. The frames that we take when the bees have created a surplus give us whole, "cut comb" that melts deliciously on hot biscuits or pancakes.

Finally, we don't "rob" our bees. If the season is hard, we let the bees keep their honey. This means that our own harvest is small and unpredictable, but it offers our bees a chance to sustain themselves naturally, without needing corn syrup and pollen supplements to feed them through the winter. The hives get an insulating shelter of straw bales stacked around them, to protect them from winter weather; the bales are removed in spring to allow airflow to cool the hives in summer weather.

When surplus honey is available, we will list it in the farm store; our primary goal with the bees, however, is to protect our pollinators as a valuable resource in their own right. Generating honey for sale and splitting "nucs" for starting new colonies must come second behind this more important goal.
---
Powered by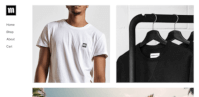 Create your own unique website with customizable templates.