join a raw milk herdshare program
know the source of your milk. participate in your food network.

Mosby's Secret Sidehill Farm keeps Finnsheep and Oberhasli Dairy Goats for a hand-milked, pasture-raised raw milk herdshare program. Each share allows the owner one quart of milk per week during the dairy season (typically May through October).
what is the herd share program?
The state of Virginia prohibits the sale of raw milk, but permits you to drink the milk of an animal you personally own in any way you please. A herd share enables you to cooperatively own a dairy goat herd, so that you can drink the milk and eat the cheese of your very own goats, without having to keep goats in your backyard!

Our program consists of the purchase of a share in the goat herd (the Bill of Sale) and the boarding contract and milking agreement (the Agistment Agreement). The purchase is a one-time cost of $25 per share, which we will buy back from you at any time if you no longer wish to participate in the program. It gains you joint ownership with the other members (due to the small size of the herd, ownership will be limited by availability). After that, you pay $15 per month for the boarding, tending, maintenance, breeding and milking services for your herd. There is also a glass jar deposit. Contact us if you're interested and we can email you a copy of the contract, and answer any questions you may have about joining.

Pick-up: Each share provides you with a weekly allotment of fresh milk during the milk-production season. The goats are milked by hand into a stainless steel pail; the milk is immediately filtered after each goat is milked, using a stainless steel mesh reusable filter. Then the milk is poured into quart-sized glass mason jars for your weekly pick-up. For example, if you own two shares, and your weekly scheduled pick-up is Saturday afternoon, then on Saturday morning, during milking, we will fill two quart-jars just for you and keep them in the refrigerator until your time for pick-up. You drop off last week's jars when you take this week's milk.

Milking:
We hand-milk because it is safer and more comfortable for the goats. Each doe has a unique udder, and they come in a range of sizes and shapes, which means that standardized milking machines can cause damage and pain. Milking by hand also helps keep us in touch with each goat and her condition; we take the time to know how each doe is feeling by her behavior, her temperature and her udder, to keep the goats in the best of health. Our girls respond to this care; they learn to help us milk them by jumping up onto the milking stanchion, and angling their legs to make milking more comfortable for us. It's a labor-intensive job, but we feel that milking by hand is still the best way for milking goats.
Cheese:
We may at times arrange with you for additional services, such as making your milk share that week into mozzarella or ricotta cheese for you. However, this program is primarily for raw milk, and the additional labor required to make cheese will include additional service fees.
Flavor:
Oberhasli goat milk is mild enough to drink straight or pour on your cereal, and it makes excellent mozzarella and ricotta cheese. Compared with conventional cow milk, it tastes slightly sweeter, nuttier and has a gently tangy background. Other goat breeds, such as the Toggenburg, produce less milk fat, with stronger flavors that were developed intentionally for cheese-making. Oberhaslis, on the other hand, average 3.6% butterfat content, making their milk taste sweeter than any breeds but LaManchas and Nigerian Dwarf Goats. Our mini-Oberhaslis come from registered Oberhasli lines crossed with registered Nigerian Dwarf lines, so they make the sweetest milk on the farm, though less of it.
Feed & Medication:
Our goat herd is kept pasture-fed; our girls in milk are grain-free and get to browse naturally on the briars and vines they prefer. We rotate them individually out of the pasture in a tethering system to allow them extra opportunity for fresh shrubbery, to help naturally control intestinal parasites without chemical dewormers. On the milking stand the does receive alfalfa hay pellets; at no point do we ever give medicated feeds! Our commitment is to keeping an antibiotic-free herd; we use no hormones, no steroids, no pain-killers. We do not burn the baby kids' heads with disbudding irons, preferring to humanely band the horns when the goats are mature, and we are working to breed an entirely hornless herd that will genetically require no dehorning at all. We keep our own registered buck (segregated from the does during the milk season) and do not use artificial insemination. If you have any special concerns or requests for feeding or for bringing treats during your visits, feel free to contact us; we're happy to answer questions.
know your dairy.
The herd share is a great opportunity for you to get more than just fresh, local, raw milk. We offer a learning experience that's hands-on. Come and learn how to milk a goat by hand. Learn to call the goats by name (yes, they all have unique personalities and they're recognizable) and see the kids growing into little adult does and bucks. Bring your own kids for a cheese-making day and learn to pull mozzarella curds into string-cheese. Relax on the porch with a cold glass of chocolate milk while watching your herd browsing in the pasture.

We think it's important for you to get to know us, too, and for you to feel a real part in your food sourcing. Part-ownership of a herd is a commitment to the continuance of the farm; you will get to watch the goats mature over time, and observe the changes in the herd as some pass away, some are sold, while new ones are born and grow into their places. Though we maintain the herd, you will receive updates year-round on what hay we're feeding, what's growing in the pasture now, which does are pregnant by which bucks, and when the kidding starts.
You participate in a community while you invest in your food source. You know that your milk is unprocessed, wholesome and comes from happy goats; it's a promise that you can see fulfilled, in person.
Why raw milk?
Raw milk is the milk that comes straight from the cow or goat, filtered and chilled and ready to use. It still contains the natural enzymes that help the calf or kid digest it, which in turn makes it gentler for sensitive human digestion as well. It provides proteins, potassium, vitamin A, vitamin C, iron, calcium, riboflavin and phosphorous. It never contains "trans fats" and is a good source of Omega-3 and Omega-6 fatty acids.
Pasteurization is a heat-treatment process that destroys many of those nutrients and kills the beneficial enzymes. It's good to pasteurize milk if the animals producing it are sick, or if the packaging and shipping process will encourage contamination. With large, commercial dairies, it's absolutely necessary, thanks to mastitis,
the inflammatory udder infection which 1 in every 6 dairy cows currently suffers.
According to a USDA study* in 2007, 43% of all tested dairies had active cultures of
contagious
mastitis. 53.3% had
E.coli
infections,
and 52.3% had
Staphylococcus aureus
, or other contagious infections
. Besides passing on the bacteria into their milk, cows with clinical infections secrete blood and pus during milking. Rather than ensuring that their cows are healthy, the commercial dairies solve the problem by 'nuking' the milk and declaring it safe to drink.
Do
you
want to drink that?
We prefer to know that our dairy products are fresh from healthy, humanely raised animals. Our milk never contains synthetic hormones, antibiotics, muscle-relaxers, pain-killers, whitening agents, etc.
Wouldn't you rather get your milk locally, from naturally-raised animals that you can meet?
*USDA study in 2007:
http://www.aphis.usda.gov/animal_health/nahms/dairy/downloads/dairy07/Dairy07_is_ContMastitis.pdf
Powered by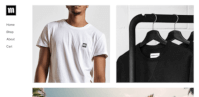 Create your own unique website with customizable templates.